RYA 29th Eric Twiname Championships at Rutland Sailing Club
RS Feva sailors Louis Wright and Jamie Allen (South) read the race course with ease on Sunday. Two wins and a sixth, which they now discard, leap-frogged them to the top of the results board in front of overnight leaders Jude and Eric Mcfarlane Bond (South West), to end the weekend triumphant as the 2015 RS Feva Eric Twiname Champions. Both the RS Feva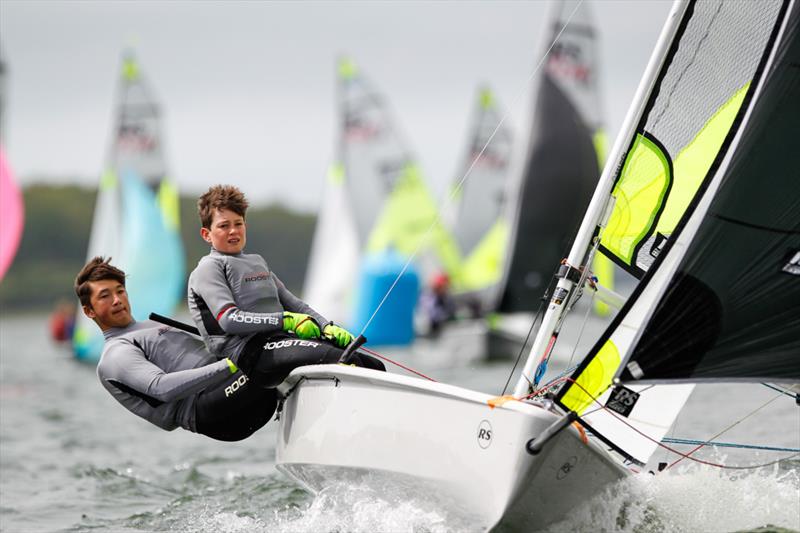 Event Director and RYA High Performance Manager, Chris Atherton, was pleased with the event: "We have had a fantastic day of sailing for all today. After a shortage of racing yesterday it was great that we could complete the full day's schedule.
"The standard of all the fleets continues to improve year on year, and it is great to see new sailors coming through the Zone Pathway and competing at a national level for the first time.
"This event would not be possible without the support of the Eric Twiname Trust. Rutland Sailing Club has once again put on a great event and I would like to thank everyone who helped make the event run so smoothly."
For further information on the Eric Twiname Trust visit erictwinametrust.org
You can follow the British Youth Sailing Team Facebook page and on Twitter @RYAYouthRacing.
Your Association
The RS Feva Class Association UK is run by volunteers co-ordinating everything Feva, from introducing young sailors to our sport through to managing and organising racing events, training and Squads throughout the UK.
Join Here
Joining the UK RS Feva Class Association means you will be eligible to race in a variety of class events through the year. Membership allows you the opportunity to shape the future of the class through a vote at the AGM.